What is the best toothbrush to use?
16/11/2016
During a dental consultation there are many questions that I get asked. One of the most common is "what is the best toothbrush to use?"
I'm going to make the assumptions that people are wondering whether it's best to use an electric toothbrush, a battery powered toothbrush or a manual toothbrush.
Most people in the western world are lucky enough to have their own toothbrush, the majority of which are blue! In 2003 the toothbrush was chosen as the number one invention that people could not live without, even more than mobile phones or cars.
When choosing a toothbrush you need to pick one that can easily reach all surfaces of your teeth, so in needs to be small enough to reach the inside near your tongue. I recommend you choose a brush with a head (the part with bristles on) no larger than the first part of your index finger.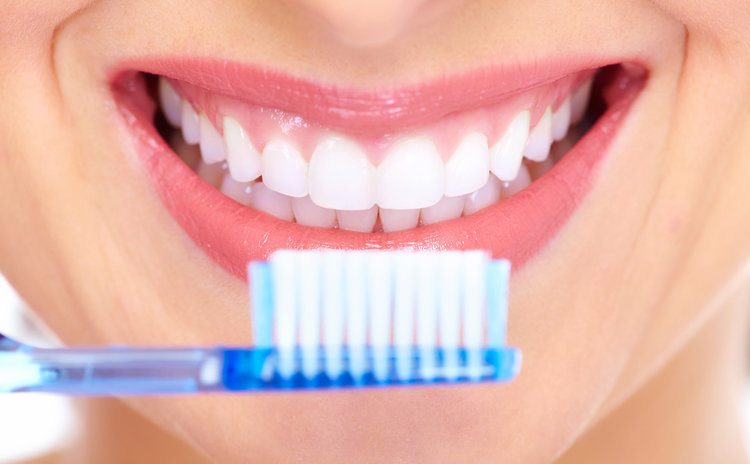 Did you know that the most common colour of toothbrush is blue?
The bristles should be at most medium hardness; soft if your dentist, or hygienist, recommend this to you.
If used properly a manual toothbrush can get all the surfaces of teeth clean.
However, as there are many variables it may not always create the same best results.
The variable factors are:
Time– at least two minutes (surveys show that as many as 43% brush for only 45 seconds)
Even pressure– so as not to push the gum back
All surfaces cleaned
Similar movement so you don't create lines or ridges on teeth
This is where a good electric toothbrush may be better, because they remove most of the variables. They have a timer function, and some have a wee reminder to charge after a quarter section of mouth every 30 seconds.
The better models have a pressure sensor, so you cannot use too heavy a force when brushing.
BUT all toothbrushes need to be moved around your mouth to brush all the surfaces, whether that be electric or manual type.
When I brush my teeth I start on the top right of my mouth and brush the last tooth, the surface next to the cheek first, then the second last tooth cheek surface and move forwards towards the middle of my mouth. Then I do the biting surfaces of this quarter of mouth, and then the inside surfaces. I then move to the left top teeth following the same pattern, then bottom left teeth and then last of all the bottom right.
I spit out the excess toothpaste (don't rinse) and carry on with my day.
I never recommend battery-powered toothbrushes. The oscillating action is very jerky and not always the same strength. I think this would be too rough on your gums.
I recommend electric toothbrushes, either Philips Sonicare or the Oral B pro series 2000 or above (in Asda on offer for £24.99). These models have a pressure sensor.
For manual toothbrushes a 35mm head is best and medium bristles without any plastic ridges or prongs.
Whichever type you use:
Brush twice a day
Spend two minutes each time
Brush all surfaces of all teeth
Use a fluoride toothpaste
Spit and don't rinse at end.
Attend your dentist twice a year (every six months) to ensure mouth stays healthy.
Back to Blog