Why I became a Dentist – Dr Kathryn Boyce
02/08/2016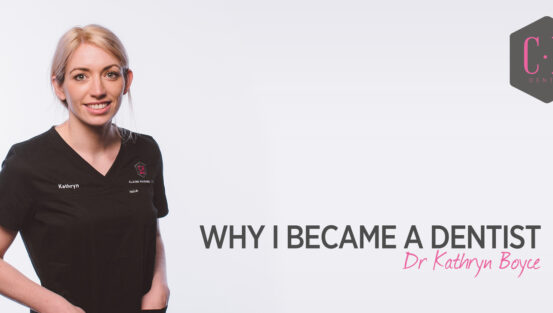 I have wanted to be a dentist for as long as I can remember. As a child I absolutely loved going to see the dentist, firstly because my dentist was so lovely, but also because my mum worked there as a dental nurse. As I became older I developed an interest in science, particularly in biology, and how the human body works. When it was time to choose what work experience to take part in, I had to go to a dental surgery. This experience allowed me to see the positive impact that a healthy smile can make on a patient, and how rewarding this can be for the dentist.
Dr Kathryn Boyce making a patient feel at ease at Claire Hughes Dental
Now it makes me really happy when I see a nervous patient become confident, after coming into the surgery and becoming proud of their smile. It's especially rewarding when they tell me how much of a difference their treatment has made to their lives. I also wanted a job that challenged me and allowed me to continue to learn and develop my skills, and dentistry certainly allows me to do that. For me, every day is different, I am always learning something new and meeting new people. Dentistry is always changing and advancing, and I really enjoy keeping my knowledge up to date by attending courses and meeting up with peers.
Back to Blog